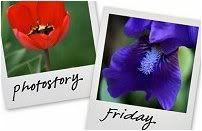 Hosted by Cecily and MamaGeek
Dearest Poodle......please know that we do this to you because we love you! We want you to be a part of our family. To be allowed to live in doors, sleep on our bed and steal food off our kitchen counter. Ok, stealing food is a really bad habit I wish you would learn to control. But I will understand if you never get over that one! Full loaves of bread are hard to resist after all.
Xena - Stop looking at me like that! No amount of pitiful will give you a pass on this or any other bath!
She may hate bath time, but when it is over she always jumps for joy because even though she is a dog she is a poodle first and poodles do not like to be dirty!
Jump circus dog jump!