A few years ago I was looking for something different and fun to wear to my daughters Elementary School's Halloween party.
After a quick search on the internet I found an idea that was right up my dog lovin' alley.
Create a shirt for your very own
Attack Dog Academy
....only you are the cruddy training that has been chewed on one too many times.
You will need an old white shirt (I used a mans button down dress shirt), some scissors, needle and thread, a stuffed dog and sharpie markers in both Red and Black ink.
Take the scissors and cut/tear holes in the shirt so it looks like you have been attacked by your dogs. Use the red sharpie to add blood to the ripped areas.
Of course make sure to identify yourself as a trainer on the front pocket!
Finally, sew a small stuffed dog by the mouth to the edge of the shirt tail or sleeve.
This was so fast and easy to make and the kids thought it was hysterical.
Another funny quick costume:
Take several Smartie Candy rolls and pin them to your pants.
You are now a Smarty Pants!
Do you have any funny quick and easy costume ideas to share?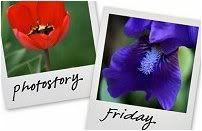 Hosted by Cecily and

Kelli