I love my pets, I really do....but sometimes they drive me CRAZY.   I'm pretty sure that my cat Summer is trying to send me to the looney bin with her antics.
Summer scratches things (aka: furniture, rugs, curtains, screen doors) to get attention.  
Scratching gets attention.
Not only does she get my attention, but she also gets the dogs attention.
Unfortunately for Summer, the dogs are on my side of the issue and they are more than willing to chase the cat when she is being naughty.
Don't fret cat lovers.....the dogs never hurt her.  However sometimes I can't help but wish one of them would eat her.  
Is that wrong to want your dog to eat your cat? After all, aren't RAW diets the new craze for spoiled pets?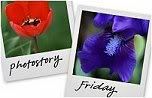 Hosted by Cecily and MamaGeek